While looking through my iPhoto, I realized I take a lot of photos of food. As in, an absolutely absurd amount of photos. Instead of simply taking up storage on my decrepit MacBook, I've decided to put my catalog of meals to use on this blog. Before Bryn Mawr I was a little concerned I'd only be eating pizza and fries when I got here, but that's really far from the case. Curious about what a Mawrtyr eats? Here's my semester in food (so far):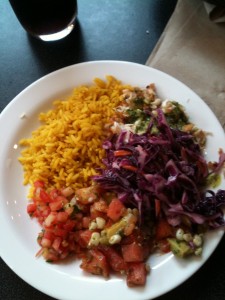 mmm convocation picnic

late-night grilled cheeses in North Philly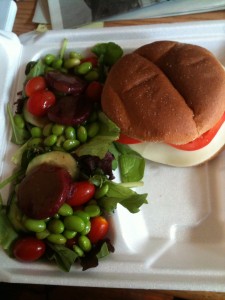 lunch take-out from Erdman:
turkey burger and salad. perfect for when I need to work in my room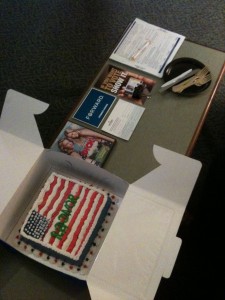 As a Hall Advisor, I'm required to throw four teas a semester for my hall. A tea in Bryn Mawr lingo refers to any gathering of people, often involving food. My first tea was a voter registration drive. To make things a little more interesting, I ordered a custom ice cream cake with my dorm's logo on it and we watched Dick, a 1999 teen film about Watergate.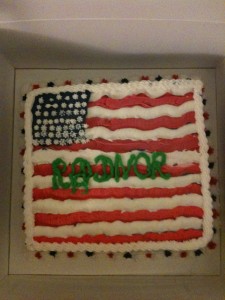 the cake in all of it's glory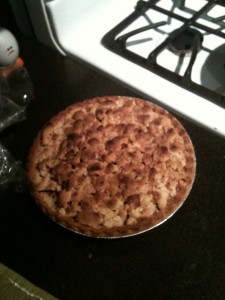 This year, one of my good friends is living off campus in Philly. She invited some fellow Martyrs over to make some amazing apple pies.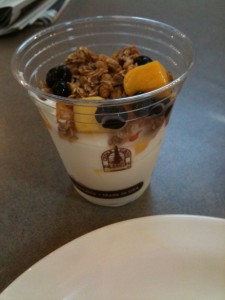 The dining halls frequently have special events for lunch and dinner, including a make-your-own parfait bar.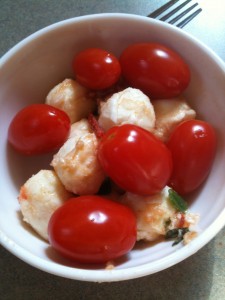 I always get really excited when Erdman has fresh mozzarella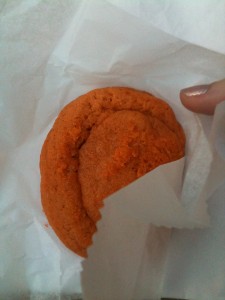 'tis the season for amazing pumpkin cookies from Reading Terminal Market!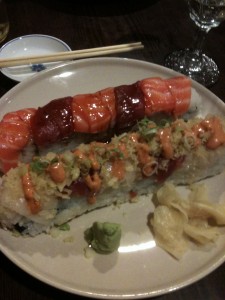 My favorite Bryn Mawr restaurant is undoubtedly Sushiland. I've eaten sushi in cities coast to coast but they by far have the best rolls I've ever had.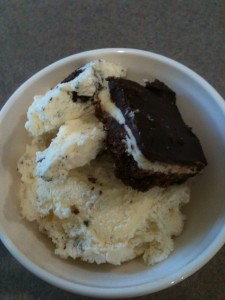 Dining Services has an International Dining Series that features menus from different countries. While this semester's Canada dinner wasn't quite as exotic as previous ones, the nanaimo bars were pretty great with ice cream.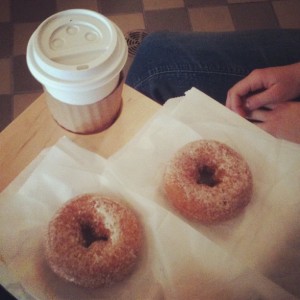 Federal Donuts in Philly is one of my new favorite places. I mean, who wouldn't want delicious donuts and fried chicken? I've been watching a lot of Twin Peaks lately and definitely appreciated the donuts and coffee breakfast.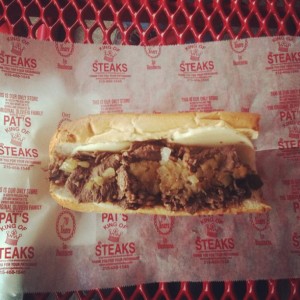 My friend from Chicago visited last week so we had to get Philly cheesesteaks. I'm partial to Pat's with onions and provolone.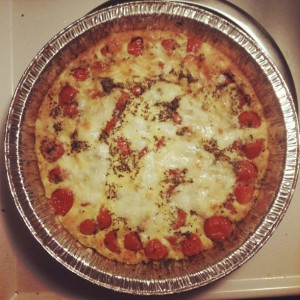 During fall break I made full use of my friend's kitchen in Philly to make some really awesome quiches. This tomato and mozzarella combo was my favorite.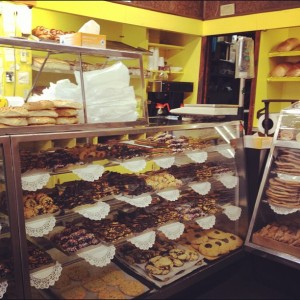 I also went to New York during fall break to visit friends. No trip to Manhattan is complete with stopping at Moishe's in the east village. I brought home so many bagels and hamantaschen!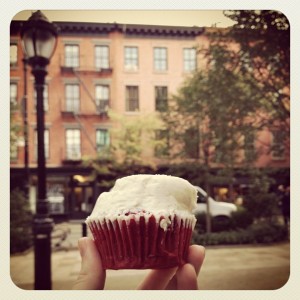 My mom and I stayed at a friend's townhouse on Bleecker Street in the west village. Naturally, I had to make a visit to Magnolia Bakery since it was just two doors down.